Our Bach Bookshelf
During his lifetime Bach assembled a large library of books. Writings on Lutheran theology and the literary work of the day provided a rich source of reference material and thought for the composer as well as his well-thumbed Bible. Some volumes in his Library are well annotated by him and, in the absence of a substantial number of personal letters and papers having survived, they provide us with some precious insight into the composer's life and character.
Our own Bach bookshelf reflects the work of contemporary scholars. The differing approaches provide fascinating reading material, carefully researched and written by leading Bach scholars and authors today. Our selection also includes volumes that will enlighten the reader about the composer's life, the fashion and taste of the age too, with one that is an absorbing series of chapters on the dissemination of Bach's music in 19th century England, complete with detailed footnotes and references. We have also listed a new Bach-themed Novel by Lauren Belfer
Note: The Prices quoted are as given at the time of publication. Please check at the time of enquiry or purchase.
NEW The latest Bach Biography. The author is Michael Maul, Artistic Director of the Leipzig Bach Festival, Bach Scholar and Researcher at Leipzig Bach Archiv. It is published by Lehmstedt www.lehmstedt.de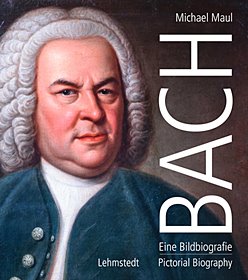 "Bach's Musical Universe, the Composer and His Work" by Christoph Wolff. Published by W.W.Norton & Co 20 March 2020 Click here for our Review
"Bach's Legacy: The Music as Heard by Later Masters by Russell Stinson. Published by OUP (July 2020) ISBN 978019091224 Price £22.69
AND AFTER THE FIRE, a novel, by Lauren Belfer, published by HarperCollins, Hardcover May 2016, Paperback May 2017. Paperback price, US $15.99 ISBN: 978-0062428523.
More information, including illustrations of the real people and places included in the novel, as well as a Spotify play list of the music discussed in the book, is available on Lauren's website: https://laurenbelfer.com/
Bach and Mozart: Essays on the Enigma of Genius by Robert L Marshall. Published by University of Rochester Press/Boydell and Brewer (Sept 2019) ISBN 9781580469623 Hardback £30.00
Bach's Famous Choir. Saint Thomas School in Leipzig purchase soma online (1212-1804) by Michael Maul, translated by Richard Howe. Published by Boydell & Brewer Ltd (Nov 2018) ISBN 978 1 78327 169 6. Price £55. A Review here
Sir Henry Wood: Champion of J S Bach by Hannah French. Published by Boydell & Brewer  (June 2019). ISBN 978 178327 385 0 Hardback price£55.  A review of this book is published here.  A shortened version was published in the print edition of Bach Notes, September 2019.    
BACH – A Life in Pictures, Bach Documents Volume 9 Edited by Christoph Wolff, published by Barenreiter (2017). Edition no. BVK 2280.ISBN 978376182287. Price £248.50 from www.baerenreiter.com
The Sons of Bach edited by Peter Wollny & Stephen Roe. Published by Steglein, Ann Arbor, Michigan. (2016) ISBN: 978-0-819850-9-1. Price US $65 (£52.56, c.61.39 Euros)
Bach: A Musical Biography by Peter Williams. Published by Cambridge University Press (2016), Hardback ISBN: 9781107139251 Price £29.99
Hearing Bach's Passions – Updated Edition by Daniel R. Melamed. Published by Oxford University Press (2016), Paperback ISBN 978-0-19-049012-6, 171 pages
Bach & God by Michael Marissen, published by Oxford University Press New York, (2016) Hardback, 257 pages $35 (£24.50 at current rates/check). ISBN-13: 978-0190606954
The Creative Development of Johann Sebastian Bach Vol II: 1717-1750 byRichard D P Jones. Published by Oxford University Press (2013)
Bach edited by Yo Tomita, Queen's University Belfast. Published by Ashgate Publishing (2011) ISBN 978-0-7546-2891-0 Hardback Price £140 (Website Price £126)
Johann Sebastian Bach: The Learned Musician by Christoph Wolff. Published by Oxford University Press (2002) ISBN 0199248842
The New Bach Reader Ed. H.T.David & A. Mendel, rev. Christoph Wolff, published by W.W. Norton (New York, 1998) ISBN 0393319563
The English Bach Awakening Ed. Michael Kassler published by Ashgate (2004) ISBN 1840146664
The Cantatas of J.S. Bach Ed. Alfred Dürr, Trans. Richard Jones. Published by Oxford University Press (2006) ISBN 0198167075
Bach's Oratorios by Michael Marissen. Published by Oxford University Press (2008) ISBN 978-0-19-536717-1 The Parallel German-English Texts with annotations.
The Faber Pocket Guide to Bach by Nicholas Kenyon. Published by Faber (2011) ISBN 978-0-571-23327-4 rrp £8.99. Reviewed in Bach Notes, Spring 2011 edition
Bach's Dialogue with Modernity Perspectives on the Passions by John Butt. Published by Cambridge University Press (2010) Hardback ISBN:9780521883566 Price £68